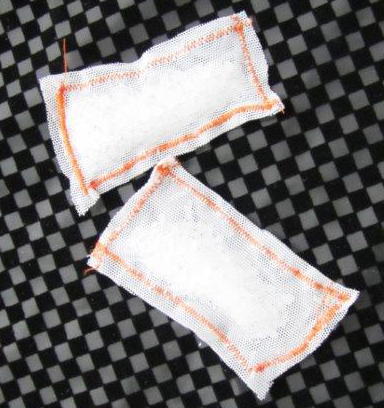 Deformable fabric sack w/ swelling agent enclosed.
Appearance: Sewed expandable fabric bags containing super absorbent granules that expand when hydrated.
Performance to expect:
When experiencing low return or no returns, when drilling thief zones.
To gain normal circulation apply a measured amount of the prepared sacks containing swelling agent down the drill pipe.
When bags inter caverns and beads expand pressing against the wall and each other it is possible full return will be gained.
Note: Down hole assembly must be removed and drill pipe returned open ended for application process. Measure must be taken to eliminate bridging in drill string.